About Us
Milwaukee Wisconsin's very own lakefront access and portal to hotels, boats, sailing, boating, restaurants, clubs, and more! Take a peek at Milwaukee from the comfort of your home or on the go with your mobile device. We have three different cameras with a fourth overlooking the city on the way.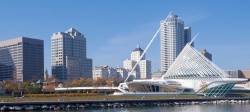 Get some great views overlooking Milwaukee Wisconsin's north shore lakefront, skyline and marina using our fully controllable camera.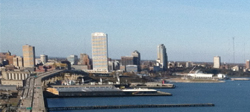 Our camera overlooking Milwaukee's south shore marina include a beautiful view of the lake express ferry, hoan bridge and city skyline.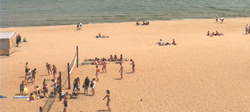 Our *NEW* Beach camera displays great views of Bradford Beach where you can watch the waves, volleyball games and sandy lakefront!